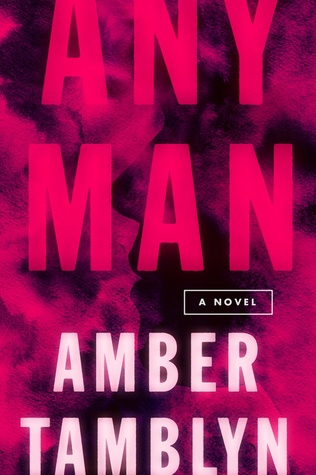 In her blazingly original and unforgettable debut novel "Any Man", Amber Tamblyn brings to startling life a specter of sexual violence in the shadowy form of Maude, a serial female rapist who preys on men.In this electric and provocative debut novel, Tamblyn blends genres of poetry, prose, and elements of suspense to give shape to the shocking narratives of victims of sexual violence, mapping the destructive ways in which our society perpetuates ...
---
Details Any Man
Title
Any Man
ISBN

9780062688934

Author

Amber Tamblyn

Release Date
Jun 26th, 2018
Publisher

Harper Perennial

Language

English

Genre

Fiction

,

Feminism

,

Thriller

,

Adult Fiction

,

Novels

,

Poetry

,

Mystery

,

Crime

,

Literary Fiction

,

Mystery Thriller

,

Dark

Rating
Reviews Any Man
When I was in my twenties I was attacked, assaulted, groped.I don't know what word to really use for it. I was on a bus that was full of people. The subway was broken down and I had to stand. I was facing the windows and leaning over some old woman who wasn't making eye contact because you don't do that on NYC public transportation if you can help it. I didn't see his face. At first I just assumed it was because there were so many people. The tra...

Unlike anything I've ever read!!! It was macabre, twisted and so unique. It's not for the faint of heart. I loved the writing style, at one point I forgot this was fiction, needless to say I was very impressed with Amber Tamblyn.

You ever start reading a book and know immediately that it was going to be something different than what you've ever read before? That you know you're going to get gut punched and deepen that line between your eyes from the intense face you make as you turn each page? Yeah, that's what happened here.Amber Tamblyn uses a variety of writing styles here to bring you a story that's not about the victimizer, but about the victims. She takes us deep in...

Interesting concept. Stylistically too odd for me.

This is the best book I'll never read again. It took all the feelings of guilt and shame of being a survivor of sexual assault into words that I hadn't been able to find myself. It was insanely triggering. I broke down numerous times. But that's ok, because the journey I went on was like a cleansing fire. I suffered and so did these characters, and Tamblyn shows the very difficult task of trying to move past the stereotype of being a man wh...

Wow—talk about intense! The audiobook version of this is unbelievably well put together. I'm still reeling from getting to the end. It's short but it packs a hell of a punch.

6 out of 5. I read and loved Tamblyn's Dark Sparkler a few years ago, and I was excited to see what would happen when she turned her attentions to full-length prose. ANY MAN does not disappoint. Fair warning: this book is fucking brutal. If you have a penis, you're going to squirm. And that's kind of the point. Tamblyn takes the potentially-cringeworthy concept of a female rapist raping men and makes it potent because it doesn't so much focus on ...

It lacked insight. It felt... false. Snapshots, monologues, obvious social commentary and no real story. And it obscures the rapist. It turns the rapist into an almost cosmic figure. A ghost. To juxtapose the over-the-top nature of this rapist with realistic stories of trauma and survival... well, it doesn't quite work. The book felt more like a social media commentary and pop culture than a novel. Every character felt like a symbol. No one felt ...

I struggled through the first few pages, but once Tamblyn introduces Maude's second victim I couldn't put the book down. I read it in just a few hours and was entranced. It was interesting how she flipped the narrative -- made the victims men, the rapist a woman. And instead of following Maude and her actions, we follow the victims and their reactions.

A Searing Indictment of Rape Culture(Full disclosure: I received a free e-ARC for review through Edelweiss. Trigger warning for rape, including the rape of children and nonhuman animals, as well as victim blaming, transphobia, suicide, PTSD, anorexia, self-injury, and more.) It's a pain ... it's a cellular pain now, okay? It's not a memory, it lives in me like a heart.Ten years ago, I was having a beer with a friend after work and a few hou...

Thanks to Harper Perennial for the free advanced copy in exchange for my honest review!I'll start out by saying that this is a very intense read. This will not be for everyone because it depicts the physical, mental, and emotional aftermath of rape and sexual assault. ANY MAN by Amber Tamblyn is one that I definitely won't be forgetting any time soon, and not just because of the topic. Her writing style is so unique and original, while it did tak...

*thank you to the publisher for the free review copy. This review is all mine*Tamblyn flipped some roles on their heads while simultaneously covering incredibly important aspects of rape culture, survivor and victim blaming, and more in this powerhouse of a novel. Comes with some definite trigger warnings.

До дрожи, до слёз, эта книга очень #metoo и #янебоюсьсказатьОчень страшно за своего ребёнка. Как же ему объяснить всё, как защитить его от всего.

Apparently this book is a page-turner. Despite having a family and a full-time job, I read it in 2 days.

I just finished reading Amber Tamblyn's ANY MAN. I am utterly and blissfully speechless. This was such a moving piece of writing. The subject matter being about male sexual assault victims and the stigma around sexual assault was definitely tough, but it's something that people do not talk enough about. It changed me for many reasons but if I have to name one: it challenged my perspective in a way that no other book has before. Tamblyn flexed...

FUCK!! I'm speechless.Actually no I'm not speechless, what Amber Tamblyn has done with this book is stunning.A WOMAN writing a book about MEN who have been raped by a WOMAN, tough material for sure but Amber has nailed it. This is sure to be a controversial book, some people are upset about it because they think the story of a female serial rapist raping men somehow takes the attention away from women being raped, it doesn't, it just shows ...

"I asked myself if I had deserved this. I convinced myself that I did. And it wasn't hard to. I live in a country built on celebritizing it's citizens grief and amplifying stories of violence and assault for political gain."What I thought was going to be a dramatic thriller featuring a female serial killer turned out to be a story about the victims and how their assault affected the rest of their lives. It shines a light on men getting as...

4.5 / 5 stars. I can't believe Amber wrote this, I had no idea she had it in her. A very thought-provoking and sometimes violent book. But one we definitely needed right now.

A couple things upfront:-The book is around 47,000 words long, making it barely pass the bar into "novel" territory over "novella". Knowing this helped me get into the book.-Tamblyn is a poet, and she lets the prose slip into poetry at will as the narrators discuss their experiences. I don't have much use for it, because it makes the narrators seem to share the same brain and same ability to self-describe, but it's easy to glide through those pas...

That was tremendous. And altogether horrifying.

Thank you Harper Perennial #Partner for this free book, in exchange of an honest review. All opinions are my own.I rate this book a 4 out of 5 stars!It became very apparent, within the first two pages that this book was going to be something like I had never read before. From the writing style, to the subject matter. It was dark, gritty, and stomach churning. I typically shy away from rape heavy books. But there was something intriguing about thi...

Holy shit. Okay."Any Man" is a must-read for everyone. Everyone. Written in beautiful mixed-media prose, "Any Man" is a mosaic of narratives which together relay the horrors endured by the victims of a female serial rapist. The story is relayed by a collection of TV interviews, radio broadcasts, letters, confessions, Twitter threads, and online chat transcripts. Tamblyn's prose bleeds into poetry as these men purge their anguish. She is masterful...

What a wonderfully written novel and so real. Any Man is not for the one's who may find the topic of rape to be a little more sensitive than normal for them.A woman seeking Any Man to rape, to play with and thus leaving those victims to be haunted. Having to work through the fact that they, a man, has been raped in a society where most people think men can't be raped. Amber Tamblyn uses a mix of poetry, novelization based writing and even use...

Pseudo crime thriller about the victims of a female serial rapist. I say pseudo because Tamblyn seems relatively uninterested in the police-procedural aspects of the crimes. Instead, she delves into the psychological (and sometimes physical, but mostly psychological) trauma suffered by the victims of what we think of as an unusual crime, and lets the story unfold mostly through their voices as they search for ways to process and heal. I've also c...

An excellently intense, disturbing and exceedingly well written fictional indictment of rape culture. I loved this book, I found it revolutionary and absolutely compelling. By flipping the script and making men the victims, readers can see how ridiculous, damaging and counterproductive victim-blaming really is, and how insanely judgemental the crime-obsessed public at large can be. It really cuts to your core and plays on your fears. Fascinating,...

Things I liked:-Interesting concept-well executed and fairly well paced-challenges our perspective/response to rape culture-I connected most with Maggie. Things I didn't like:-the way the chapters are structured it sometimes took me a way from who the narrator was. -some of the inclusion of journalism (and sites like Twitter) behaving 'badly' was a bit hard to believe and I didn't care for. Over all a good read.

This was so well written and I don't know why I'm shocked about it. Amber Tamblyn of course has her finger on the pulse of this issue and is so goddamn in tune with exactly what's going on that this reads like real life. It's shocking but not more than it should be. It's hilarious despite its content and driving story. Amber paints 5 or 6 colorful characters but then goes a step further and somehow paints more. She gets people and makes them exac...

This book is a nightmare, truly. It is a quick read but not an easy one. It is a hard look in the mirror for all of us, even those most outspoken about the issues surrounding sexual assault and rape culture. Just a word of warning - this book does elicit a pretty strong physical and emotional response, which I consider a testament to Tamblyn's prose.

Amber's background in poetry is a real benefit to the way this story is told - very effective, very creepy in some spots, sad in others. I think the overall message of this story is really important.